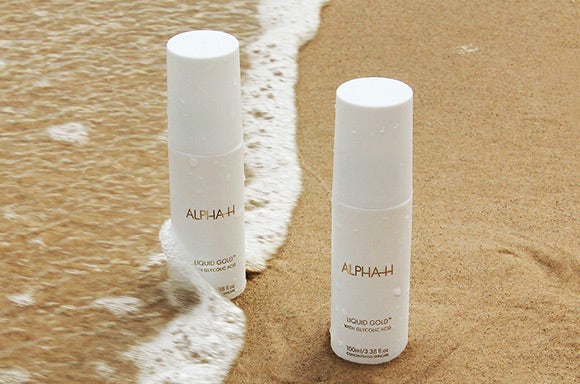 ABOUT THE BRAND
The Alpha-H skincare brand is the gold standard. Founded by Michelle Doherty in 1995, it's the Aussie solution for sensitive skin. After struggling herself with blemish-prone skin, Doherty decided to move away from the paraben, phthalate and sulphate-packed skincare solutions on the market at the time, and create her own line. Here she could control exactly what went into each product she created, and the fears of further provoking clogged pores, excess sebum production and blackheads were a thing of the past.
Whether you pick up a bottle of the Alpha-H Liquid Gold with 5% Glycolic Acid (the first of its kind, which was developed in 2000 as a liquid peel overnight facial), or some Vitamin B Serum with Niacinamide (which aims to resurface the appearance of uneven skin), or a tube of the Daily Essential Moisturiser SPF 50+ with Vitamin E (to protect the skin against harmful UV rays), you're bound to uncover the stars of the Alpha-H show: glycolic acid and liquid gold.
This fusion aims to promote confidence in one's own skin and uncovering a natural glow by shifting away dead skin, exfoliating and hydrating with every use.
LOOKFANTASTIC are official stockists of Alpha-H.